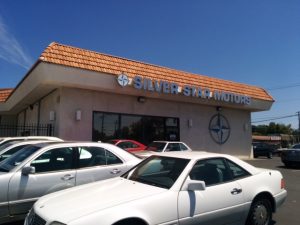 While the dealership may perform routine maintenance on your car, most car owners need a repair shop to fix damages. That is because local car repair shops are often less expensive than dealerships. This is especially true when it comes to fixing issues such as a faulty transmission or locked up brakes. But how do you find a good, local car repair shop?
Did you know that auto repair shops rank 12th on the Better Business Bureau's list of the most common complaints? That's why it is so important to choose a good auto repair shop. Finding a mechanic you trust is almost as important as finding a trustworthy doctor. So, do not choose the first listing in the yellow pages. Instead, it is best to do some research.
Consider Your Vehicle
The first step you should take is to narrow down the list of local car repair shops based on the make of your vehicle. There are some vehicles that are more difficult to work on than others. This means fewer repair shops can tackle their specific issues. In addition, hybrids, sports cars, German cars, and antique cars all require a repair shop with experience and knowledge repairing those specific makes and models.
Ask for Recommendations
Next, ask your friends and family who they use. If possible, choose family members or friends who have a vehicle which is the same make as yours.
Research is Key
Your next step will be to do a little Internet sleuthing. You can try Angie's List, or the Consumer Reports' Car Repair Estimator. You must have a subscription to use Angie's List and be an online subscriber to Consumer Reports to use that service.
Check Certifications
Once you've narrowed your list down to local car repair shops near you, check to see if each shop has ASE (Automotive Service Excellence) certification. Also, check out www.bbb.org to determine which shops to avoid.
Call the Local Car Repair Shops
Call the auto repair shops that made your shortlist, to evaluate the level of customer service for each company. It is equally important to evaluate their knowledge and confidence in repairing your specific vehicle. Ask questions, compare prices, and take notes.
Use Routine Maintenance Issues as a Test
Before trusting any shop with a large repair, consider going to the mechanic for a small maintenance item, such as an oil change. This will give you an idea of how the shop operates. It will also give you the confidence you need to bring your car in when a larger issue arises.
Before you leave your car for repairs, ask about whether the shop offers any type of guarantee or warranty on the repair work.
Contact Our German Auto Repair Shop in Sacramento
The trained technicians at Silver Star Motors have experience repairing, maintaining, and servicing all varieties of German cars including Mercedes and BMWs. We cater to our customer's unique needs and offer the very best customer service in Sacramento. We pride ourselves on our work and offer warranties on all repairs. Call us at (916) 318-9445 or fill out our contact form for more information.