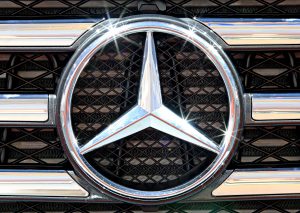 When we last talked about the costs of maintaining a Mercedes-Benz vehicle, we reviewed the difference between A and B-service. We also talked about other incidental maintenance costs such as brake pads. Now, we want to take a closer look at these maintenance costs so you can better understand your vehicle.
How Reliable Is Your Mercedes-Benz?
As a luxury high-performance vehicle brand, Mercedes-Benz uses higher-quality parts than other makes. However, the reliability of that vehicle depends on two factors: The performance level of your vehicle, and how often you use it.
Performance Level. If you buy a high-performance Mercedes-Benz, such as the SLR McLaren model, you can expect higher maintenance costs. This is due to the fact that these vehicles use rarer parts to improve the car's performance. These parts can break more easily than normal parts, so they may need frequent replacement. These parts can also bear a higher cost due to the rare materials used to construct them. (Take the cost to repair the SLR formerly owned by Paris Hilton for example.)
Usage. Owners who use their cars more often will see more repairs due to wear and tear. This holds true to all cars, not just Mercedes-Benz vehicles.
This means the function of your vehicle, along with its use will determine how reliable it is for you. The auto website Repair Pal rates Mercedes-Benz an above-average three on reliability. It also rates customer satisfaction with these vehicles at a four out of five.
Common Mercedes-Benz Repairs
Two of the most common problems with Mercedes-Benz vehicles are:
Rough shifting in 7-speed automatic models
Camshaft adjuster solenoid failure
These failures may show up in high mileage vehicles. If your Mercedes-Benz is running roughly, be sure to talk to your local auto technician immediately.
What Are the Average Maintenance Costs of a Mercedes-Benz?
According to Repair Pal, the average cost of maintenance on a Mercedes-Benz is $908. This cost can vary depending on what repairs come up, and the usage on your vehicle. But it is important to remember that this cost can also change depending on what model Mercedes-Benz you own.
| | |
| --- | --- |
| Model | Average Cost of Maintenance |
| CLA 250 | $736 |
| E350 | $788 |
| E550 | $1,059 |
| GL450 | $1,293 |
Repair Pal Data
How Our Carmichael Mercedes-Benz Repair Shop Can Help You
As you can see, which Mercedes-Benz you drive is as much a factor in your costs as everything else. The important thing to remember is that your mileage will vary. If you drive your Benz on a 30-mile daily commute, you can expect to need more maintenance. Do you have a performance model? Using more durable parts may help reduce your maintenance costs. Our Mercedes-Benz auto technicians can help you come up with a maintenance plan that fits your needs. Give us a call at (916) 318-9445 or fill out our online contact form to find out how we can help.